I am participating in Women In The Scriptures Five Things For Friday Blog Hop!
I was going to do an Easter edition, but I'm too tired, so I thought I would just randomly write whatever comes to mind today.  You have been warned. Also, if you are feeling like you missed out because it's not about Easter, I promise I will be writing a post about it this weekend. (I know, I know, you are all waiting breathlessly to read it!!)
-1-
So last week one of my lovely, wonderful friends sent me an Amazon gift card.  What a more beautiful gift there is in the world, I know not.  Suffice it to say, tears flowed as I contemplated the little shopping spree on which I was about to embark.  There was, in addition, giggling and a squeal of delight.  So, what did I get, you most certainly are wondering and dying to know…
Well, my crockpot died on me a few months ago, and I had been long debating what to do about that.
Because I love the crockpot.
I make baked potatoes in there as a main dish for my family, and let me tell you, we can eat a lot of potatoes.  We did live in Idaho, after all.  Because of the massive potato consumption, I wondered if I should upgrade to a larger size crockpot.  I also wanted one that didn't cook as "high" on the low setting.  After reading all the reviews on Amazon of just about every crockpot in existence, and bugging my kids and asking them what they thought (answer: they didn't care about it one bit!), I finally decided to take the plunge and buy…
A GIGANTIC ROASTER OVEN
Why?
What was I thinking?
Well, I will tell you what I was thinking.
I have a mega family.  These little 8 quart crockpots are just not going to cut it.  What if I want to make a year's supply of slow cooker granola all at once?  Here is my answer.  This roaster is big enough that my three youngest children could fit inside it one at a time (and although they are so cute you almost want to eat them, we aren't going to do that).
So, it can certainly bake enough potatoes for one meal in our family. Or roast corn.  Or make lasagna. Or any number of amazing things.  Perhaps it could even turn straw into gold?
Think it's impossible?  Just hear a testimonial from a random person on the internet:
Fifty years ago, keeping house in a university married students' housing unit too grotesque to describe here, I used a Nesco roaster for nearly EVERYTHING, the only alternative being a small electric hotplate. If you are cooking a large quantity of one substance, like chili, you can do it direct in the liner. Otherwise, just put your various foods in Pyrex dishes with adequate liquid, put the lid on your roaster, and go. BTW I also baked in my Nesco, everything from bread to cookies to lemon meringue pie…
There is also a little thread about it in the Titus2 Cookbook forum.  After reading this and other amazing stories from people whose identities will forever be unknown to me, I was sold.
I am such a mixed up little girl.
But, I am undaunted.  eHow even gave step-by-step instructions on how to cook like a slow cooker in the roaster. We'll see what happens, but let me tell you, I feel like I am living on the edge, here.  Also, roasters are cheaper than crockpots. Yea!
-2-
In the spirit of feeling very homemaker-ish and brilliant with my decision about the roaster oven, I decided that I wasn't finished with my kitchen shopping yet.  Two weeks ago, I was trying to make a dinner with more than one course (which probably was not wise, but I was feeling ambitious), and I spilled melted butter all over myself and then when I went to use my food processor, it literally fell apart in my hands.
So…of course, I decided I should buy a new one!  Because I had a gift card, and I was feeling crazy.  So, I once again read at least 3,452 reviews on Amazon, and was just overcome with indecision. Yes, I wanted a high quality food processor, but no I didn't want to spend $300.  Yes, everyone likes Cuisinart, but I had a bad experience with one once, so what was I to do?  I'll tell you what I did–
I FOUND A REFURBISHED KITCHENAID FOR A GREAT PRICE!!! I MEAN SUPER GREAT!!!

It is a lovely little thing (especially compared to the roaster oven).  When this one finally dies, I think I'll go ahead and buy the 20 cup food processor so I can make a year's supply of coleslaw anytime I want!
-3-
After I bought these two I items, I had to take a break.  My children were sick of me making them look at food processors and vacillating between color options (Who cares? was the general consensus), so I took a day off, but I knew what else I wanted.
BOOKS!
Having fallen in love with the Barnes and Noble Leatherbound Classic edition of Chronicles of Narnia, I decided why not get more of those?  And, I did.  My son was thrilled when I told him I had gotten this:
I also took a moment to peruse Barnes and Noble's actual website and found that most of the leatherbound classics can be purchased there for only $18 a book.  Now, I just need a gift card to B & N.
-4-
I know most of you have already probably seen this because it is viral on the internet–but I am a little behind when it comes to trends, and just watched this today.  Is it pregnancy hormones or really touching?  You decide.  (Unless, of course, you are pregnant, too, then you probably won't be able to tell–but I think it is pretty touching.)
-5-
I have been trying to rest a little more this week, so I have had some time to peruse the world wide web at my leisure, and have found some pretty good websites.  Here are some of them for your perusing pleasure, if you happen to get a free minute:
Annie's Eats is a really lovely website with lots of how-tos and some really great recipes.  I learned from Pinterest that her Lemon Chicken is the best ever.
I haven't read a lot of it, but I am enjoying reading Middle Aged Mormon Man's blog. It's kind of funny. It makes me laugh.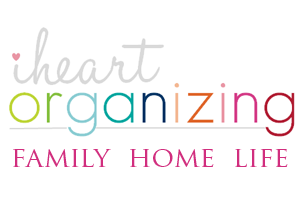 I am a simple gal, and my idea of organizing generally involves getting rid of stuff, and not having stuff.  Because that makes it easier.
However, for some reason, looking at organized cabinets and shelves and homes makes me feel very calm (kind of like when you don't feel well and you turn on the Food Network to listen to Paula Deen calling you 'honey' and talking about butter, because it just makes you feel so cozy and peaceful….).
So, I am beginning to heart "I Heart Organizing".   Also, I feel almost like a professional, because I have thought of many of the same things she has.  Only no one pays me for it, and no one wants to film me and put me on HGTV…but, other than that, we are almost like twins. Almost.
I am so glad we have the Mormon Channel.  There are so many good things to listen to, which is difficult, because there is not enough quiet in my home to properly listen to anything, but if I end up having to put my feet up more toward the end of this pregnancy, I will be spending some time here.   They also have videos, which are well done.  Here is the Easter "He Is Risen".
I can't wait until I have time to peruse some of the back episodes of the Relief Society series, or Conversations.   Also, don't miss Music and the Spoken Word on Sunday at 9:30 am on BYUtv.
My sweet friend, Jan, who is singing in the performance, recommended it to me because she felt some of the pieces would bring a great deal of comfort to my family.  Having lost a little girl, the Easter week for us is a bit more poignant, and sometimes even a bit painful (but in a bittersweet way).  I am hoping the music will help to comfort us.
Well, that's it.  Certainly hasn't been Shakespeare this time, has it, friends?
  Hope you have a beautiful Easter week, though.  I am so thankful that He is risen.  So very, very thankful.  I literally could not go on without that sure knowledge.
And, thanks again, Heather, for giving us the opportunity to hop bloggily with you!
You Might Like...